Cybersecurity Assessment Request
If you are concerned about cyber criminals gaining access to your network, then we urge you to purchase one of our security assessments.  We'll send our team to your office to assess your company network's health and perform our comprehensive 39-point Cybersecurity and Technology Review.  We'll look for common laces where security and backup are regularly overlooked, such as servers, computers, and firewalls, as well as mobile devices, laptops, tablets, and home PCs.  We will also go over your internal Acceptable Use policy as well as the policies within any contracts you have with cloud providers.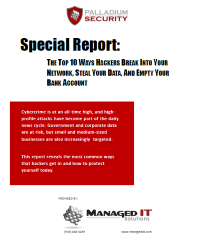 At the end of our assessment, you'll have the answers to the following:
Is your network truly secured against the most devious cyber criminals? If not, what do you need to do (at a minimum) to protect yourself now?
Is your data backup truly backing up all your important files and data? Do you know how to restore those files and how long it will take? (Most people are shocked to learn it will take much longer than they anticipated!)
Are your employees freely using the Internet to access inappropriate sites, look for other jobs, and waste time shopping? Do they spend time on personal e-mail and social media sites? Do you know the extent?
Are you accidentally violating any PCI, HIPAA, or other data privacy laws? (Privacy laws are amended frequently, and it's easy to violate one without being aware.)
Are your firewall and antivirus software configured properly, and are they up-to-date?
Are your employees storing confidential and important information on unprotected cloud apps like Dropbox that are outside of your backup system?
Are your systems optimized for maximum speed and performance? (I can tell you 9% of the computer networks we review are NOT.)
Could you utilize cheaper and more efficient cloud computing technologies to lower IT costs and make it easier to work remotely?
Even if you have a trusted IT company currently working for you, and that team was responsible for putting your network in place, it never hurts to bring in another team of experts who can validate that nothing has been overlooked.  If you're looking for a straightforward and completely honest assessment of your current network, we're here to provide it.
You Are Under No Obligation
We offer our assessments with no strings attached.  Simply pay a one-time fee for the assessment, based on the number of devices.  The assessment results and remediation plan are yours to keep.  And if you decide you want us to implement our recommended changes, we will credit you the cost of the assessment.
Simply Fill Out The Form On This Page
To Get Started!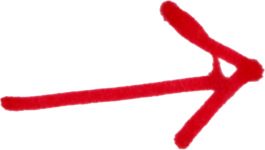 Special Report: The Top 10 Ways Hackers Break Into Your Network
Important!
We hate spam as much (or more!) than you and promise to NEVER rent, share, or abuse your e-mail address and contact information in any way.