About our Cloud Services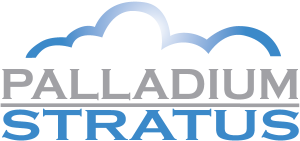 Managed IT Solutions opened its doors in 2001 with the core value that the happiness and satisfaction of our clients should be the priority in our information technology (IT) bussiness - As Managed IT Solutions has grown and endearingly expanded our clientele base, we continue and will always continue to put customer support first. We leverage our expertise in IT not only to make your IT resources run at their peak efficiency – saving you and your employees from wasted time, but more importantly to help develop and plan an IT strategy that grows with your company, while getting the most out of the money you spend.
Seeing the next era in information technology, we have added Palladium Stratus, our fully integrated Cloud solution for companies. For executives who need their office and their business applications at their disposal at all times and want the freedom to use multiple devices, such as laptops, home PCs, iPads, iPhone and Android phones, the Cloud provides all of that with access to their information anywhere, anytime, on any device. Our Cloud Integrators move companies from being tied to expensive complex networks, to having more freedom to have their technology work for them. The Cloud also saves money by allowing you to purchase IT as a utility, and eliminating those big IT capital expenditures like buying servers and software.
Whether in your office or in the Cloud - Managed IT Solutions provides you with the technology that allows you to focus on advancing your business.
What YOu Need To Know About The Cloud