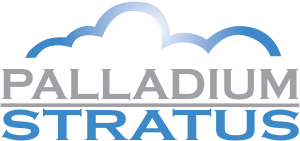 Whether you realize it or not, you're probably already using the Cloud every day. If you've ever used Google or another search engine; social media like Facebook, LinkedIn, or Twitter; Gmail, Hotmail and free e-mail services; Constant Contact and other e-mail broadcasting services; Zoomerang, Survey Monkey; or Online banking, ATMs and every Credit card/debit machine you use. Think about it…what is Google Search other than a big free cloud app! When you need to find something online, you use your web browser to go to Google and tap into the vast data centers and computing power Google has to find information on just about anything in SECONDS. There's no way you could have that type of computing power on your own laptop or server. Every time you process a credit card or take money out of an ATM, how is that getting processed? Think about it, swipe something and you find out your balance, your transaction history, and shift money - that is a cloud app. The whole interaction - your entire financial history - is processed on a server somewhere ….cloud computing. It's a good thing the Cloud can also be a secure place! But if you've already got a server and network set up, what are the benefits to moving to the cloud?
Lowers hardware costs – Servers need to be updated at regular intervals, with hefty price tags each time. Also they need to be the right size for the number of people using them. So if your company grows or shrinks – you may find yourself needing to replace those expensive servers. In the Cloud, your 'server' is as large or as small as you need it to be, when you need it. Like with your electricity, you pay for what you use. Also, you can tailor your employees computers to their job, and for most that would be able to use a very inexpensive computer or a thin client since the 'brains' of their computer will actually be in the Cloud (like with Google searches). It would also allow you to extend the lifecycle of the computers you use.
Lowers IT support costs – Since your computers are in the Cloud and maintained they are less likely to get infected with viruses, malware, or spyware. Also, they are always running at peak performance since you're always using a new computer from a software point of view.
Frees you to access your files and applications from any device – Your desktop no longer lives on one computer, with it in the cloud you can access the same desktop with all of its programs and files on most devices – desktop computers, laptops, iPad and tablets, smart phones.
Access your data anywhere, anytime – Your desktop with all of the documents and programs is available wherever you need it, all you need is a device and internet access.
Built-in disaster recovery and business continuity - If disaster strikes your office – or even if it just loses internet or power, your information is safe and you don't have to be at a standstill. Continuing your work is as easy as moving to someplace else with internet and power – even at home or a coffee shop.
Of course each comany is unique, so call us to find out if moving to the Cloud is right for your business. We can provide you an ROI assessment on how cloud computing might significantly lower your IT costs while providing strategic work flow and operational benefits not offered by traditional computer networks.
What You Need To Know About Moving To The Cloud