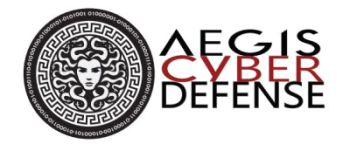 Computer Data and Network Security for Companies in Chapel Hill, Durham And Raleigh
Are You Scared That A Computer Virus, Ransomware, Or A Hacker Might Put You Out Of Business? Have you worried about you or one of your employees losing a laptop, flash drive, or smart phone with your private business information on it?
With AEGIS Cyber Defense, our cybersecurity solutions to protect your business, you can rest assured that you've done everything possible to keep your business information safe. Our total solutions for cybersecurity will safeguard your Raleigh, Chapel Hill, Durham and Research Triangle Park business from the real threats of doing business online.
Strategic cybersecurity solutions from Managed IT Solutions include:
Security from all that's out there, with data security management to safeguard you from hackers, ransomware, malware, and viruses.
Vulnerability assessments for businesses like yours, ensuring your current network security solution fits your unique needs.
Peace of mind, with security that makes using the Internet as safe as possible.
Our total plans for network protection offer a complete solution to all of your cybersecurity concerns.
Managed IT Solutions works as an extension of your business to design a security solution that will meet the challenges of your company. Serving companies in Raleigh, Chapel Hill, Durham, Research Triangle Park, Pittsboro, Sanford and Greensboro, we provide cybersecurity solutions to simplify all of your security needs.
Whether your organization is in need of a cybersecurity assessment and consultation, PC protection, intrusion prevention service, data protection, wireless network security, spyware prevention, ransomware removal, virus removal, computer data security, wireless protection, Internet security, data security management, PC & computer security, or total cybersecurity solution, we have an answer.
Don't risk everything you've worked for - Defend it! Let us protect your business with cybersecurity that won't keep you up at night.